Block
Want a vet coming home for your Pet?

Avail India's Best Veterinary Doctor Home Visit Services
India's Best Home Vet Service
Experienced Veterinarians
Trusted & Professional Vetcare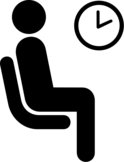 Fastest Vet service in India
Want your Pet treated at home? Can't take your pet to the hospital for treatment? Have our expert Veterinary doctors visit Your home to examine and treat your pet.
PetButty is India's Best Home Veterinary Service Provider. With a Panel of expert veterinary doctors, We have committed to Provide Quality and Affordable Home Veterinary Service to all Pets and companion animals on time right at your doorstep.
Have our Expert Vets on call for treating your pet at your home.
What our Veterinary doctor home visit service can provide?
Home Consultation, Guidance and Prescription
Wound Treatment
Intravenous/Injection Treatment
Vaccination Service
Our Expert Veterinarians
[tmm name="home-visit"]
Our Veterinary Doctor Home visit Service is currently available in Hyderabad and Kolkata.